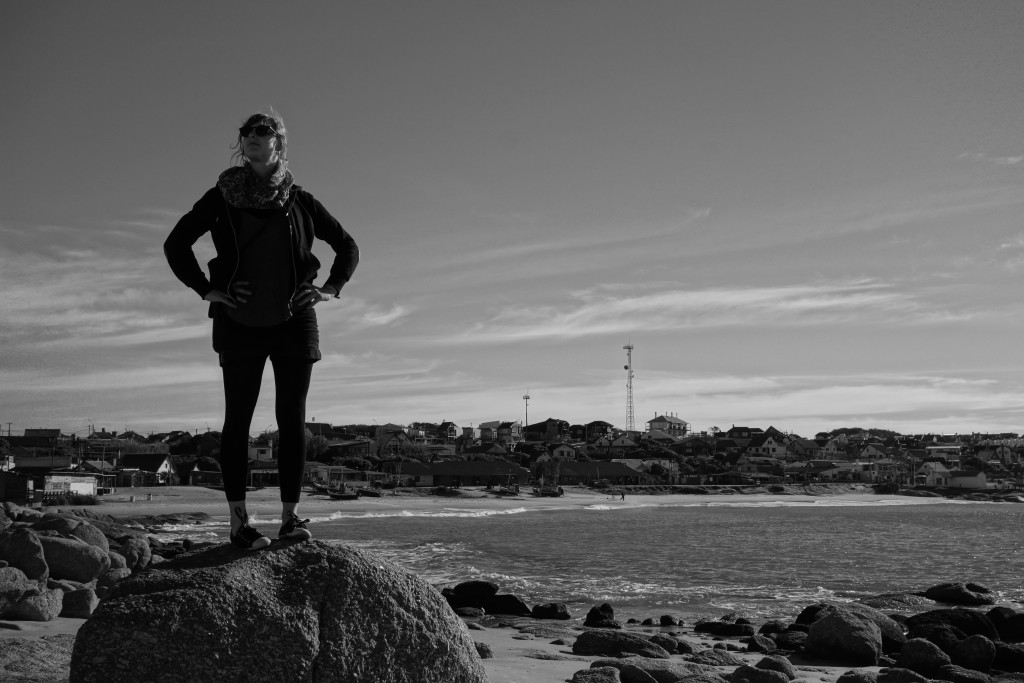 Born and raised in the Lower Austrian foothills of the Alps Alexandra explored first Vienna, then the world.
By the way, she learned riding the bike at the age of three as her parents had promised her ice cream in return. 😀
Ever since she has been loyal to her bikes – for the last 17 years she has been riding her confirmation bike only.
Alexandra fell in love with travelling at an early stage thanks to her parents who often took her and her sister for spontaneous roadtrips.
After many temporary travels she is now looking forward to this longer journey.
During this journey she will mainly write the blog entries, sometimes she might also make some music… 😉
Trivia about Alexandra
Circumference of her calves: 35,5 cm
Number of visited countries: 31
What to do when bored on the bike: lip-sync to the songs in her head or singing at the top of her voice, bike dancing, philosophize
Best known for: colourful being, to not be able to look "normal" on pictures, her "charming" idiom, a witch's and dolphin-like laughter, her cruel-absurd humour, her temper