Off to paradise!
The flight to Christchurch via Guangzhou was over quite quick, even though the seats weren't comfortable enough to have a good sleep. Also the six hours of time lag were a bit confusing: We entered the plane in Bangkok at 7 in the evening and arrived in Christchurch at 5 in the afternoon. Although the entry requirements are quite strict in New Zealand in regards of possible imported animals or plants, there were no problems with our baggage and our bicycles. All was over very quickly: "Nice job on cleaning!", said the officer and then we were officially in New Zealand. Great thing is there is a special "Assembly area" for bicycles at the airport. After about one hour we were finished and the bicycles were ready to go.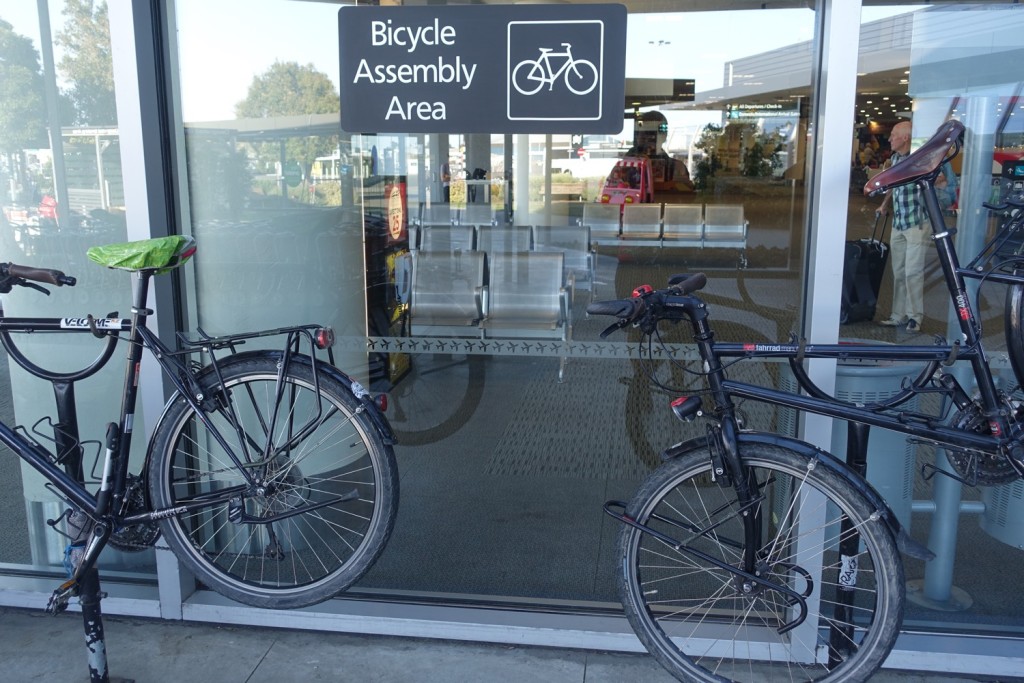 Our first way was to the first "BurgerFuel" we passed where we had excellent, huge burgers and delicious Kumara fries. 🙂 The weather was great, the environment beautiful, although it was a bit chilly with 13 degrees. It felt like a nice autumn day, only that it was already 9 in the evening and still bright day. And the smell of the lawn and flowers and trees was superb, rather odd after the bad odours in Asia! Here in New Zealand there are rarely smelly things, just like a dream!
Then we proceed to our couchsurfing host who was welcoming us in a beautiful bungalow house with nice Christmas decoration. Finally a bit of Christmas! The next day we cycled to the city center and enjoyed a seemingly early summer 24th Decembers day, while we watched the people and environment around. The New Zealanders are such nice and welcoming people! Soon we had been invited home by a stranger passing by, if we should come around his place.
In the afternoon we boarded a bus to Dunedin which had enough space for our bicycles and even internet on board! Awesome! After a six hours ride we were welcomed warmly by our friend Mike and his funny and lovely parents Kathy and Paul.