A bus ride is fun…
After Christiane and Georg had got their rental car we proceeded towards Northland. In Whangarei we and Christiane dared to walk into a glow worm cave (Georg had only hiking boots and Converse and didn't want them to get wet). Armed with bathing suits and headlamps we waded through the at some points pretty deep and cold water, but it was worth the trouble! And the landscape around the cave was damn beautiful, just like in a fairytale!
Also we had to take a break at the Hundertwasser toilet. Hunderwasser, who was actually Austrian, had been living in New Zealand and loving it for several years.
However, we couldn't go further that day than Russell at the Bay of Islands, where the two others were forced to sleep on our camping site as well. 😉
After some thinking we decided to take a bus tour to Cape Reinga the next morning as we would lose too much time otherwise. It was the right decision and finally we could relax while beiing driven. The first station was an old protected Kauri forest full of beautiful trees.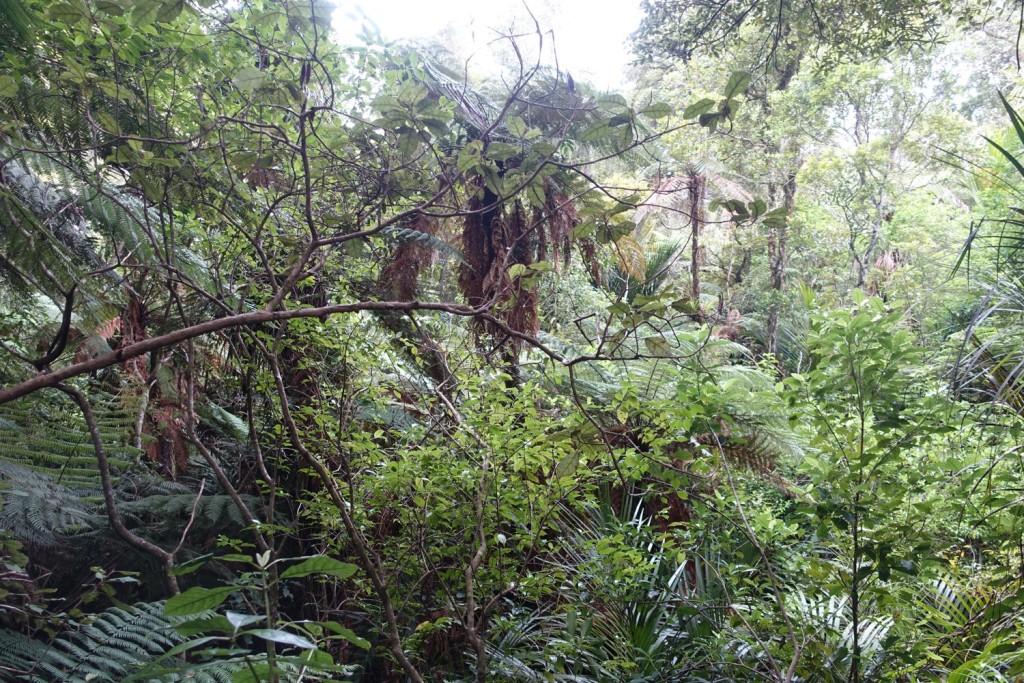 From there we went directly to Cape Reinga where the Tasman Sea and the Pacific Sea collide. The weather was brilliant, as was the view. Really fascinating what kind of beauty nature and earth can create!
Next we could ride down a huge sand dune on sandboards which was really funny, although the sand got stuck everywhere in our clothes. 😀
On our way back we drove along the 90 Mile Beach – with the bus. Our driver Jacky was damn good and didn't let us down. 😉
As the bus had to be washed after all that sand and sea action, we had time to see some really big trees. 😉
And finally, the icing on the cake were the, as they say, best Fish & Chips. The fish was really good but the chips weren't that great.