An elephant-astic visit
The route should be about 120 km – in reality 140 km as we didn't want to cycle into Uttaradit and tried to search for accommodation near the road. Unfortunately, it was impossible to find something, so we had to turn around and take the first one we found. Already when entering the yard we were wondering about the weird curtains in front of the parking lots. When Alexandra was shown the room everything was clear: It was a transient hotel. 😀 Well, okay, we were too tired to look for something else and everything looked as least as if it had been cleaned, so… 😉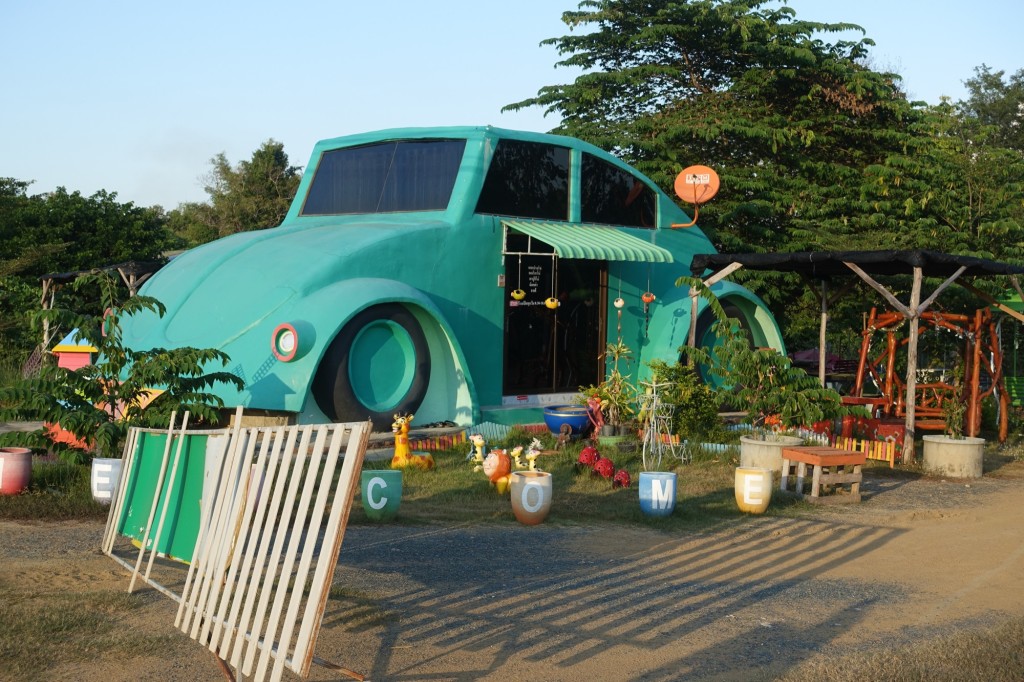 The next day we had planned to try to cycle all the way to Lampang. However, Alexandra's legs were so tired that we decided to stay at a guesthouse near Den Chai, so we had only cycled about 50 km. As we were pretty tired due to getting up quite early every day, we weren't that disappointed. In the evening we cycled to the center of Den Chai, passing farms (if you want to call it that) and cattle.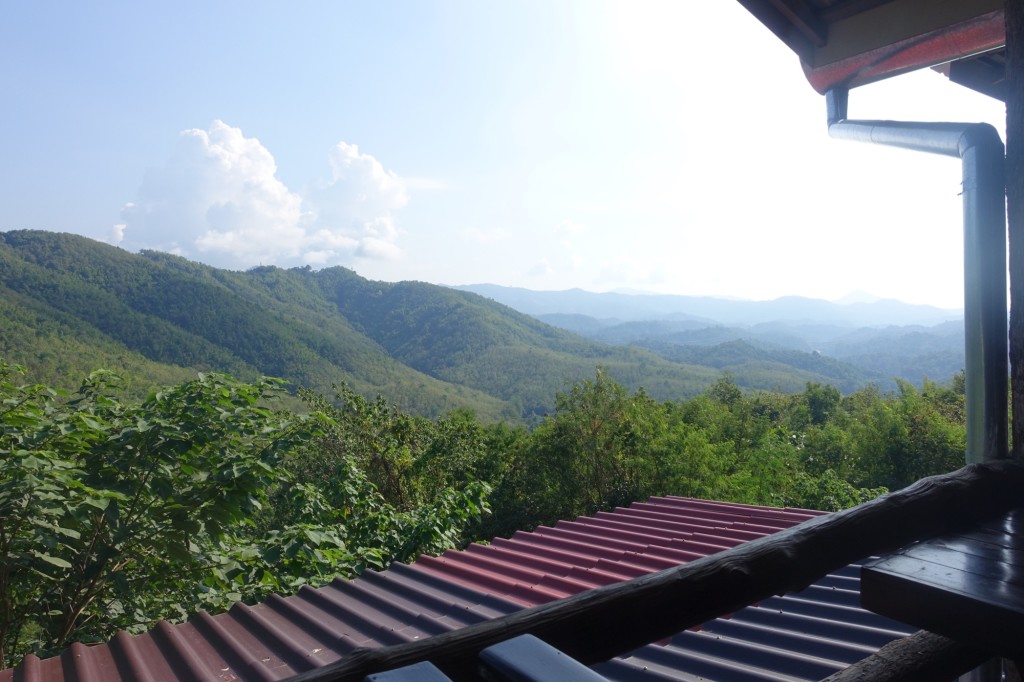 We picked and chose the seemingly best things of the many stands on the streets and had therefore an opulent feast at home.
After Lampang the road got pretty hilly, but still we managed to cycle the 85 km quite quickly. Lampang is a very charming city where you can find everything you need but not so many western tourists. On one of the night markets which involved several alleys, we tried some food and Alexandra bought herself new shorts for one Euro. Her ten-Euro-shorts which she had worn our whole trip was looking too wretched. 😉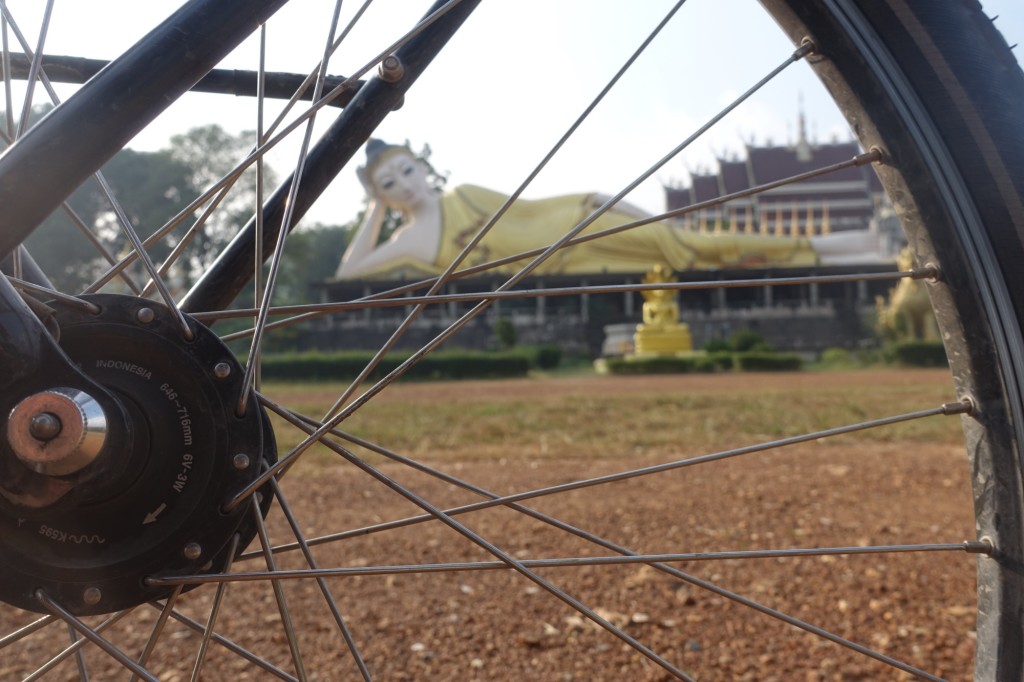 And then our eight and for now last cycling day began. To our guesthouse in Chiang Mai it should be around 105 km but we had quite a few other things planned. Because after 35 km there was the Elephant Conservation Center where we wanted to have a look on some elephants. Although it is said that they are treated far better here than in other places, we pitied them a lot. The younger ones have to wear chaines, probably to train them perfectly. And they have to work for the show: making bows, painting pictures, pick up things, help people get on their back. Still it is quite fascinating how much wise such elephants seem (and surely are).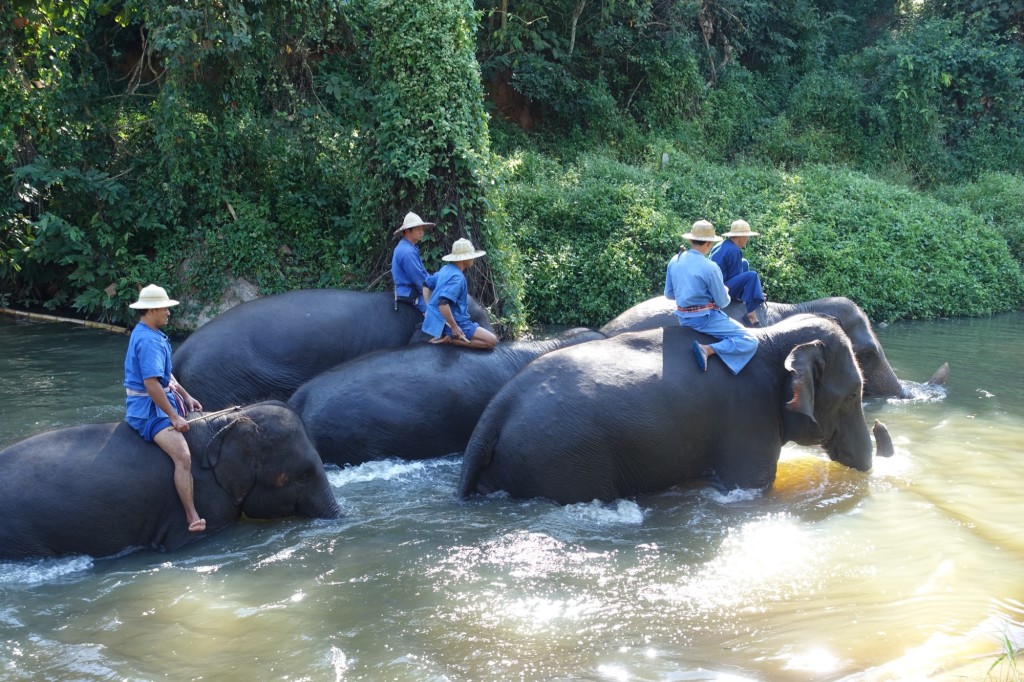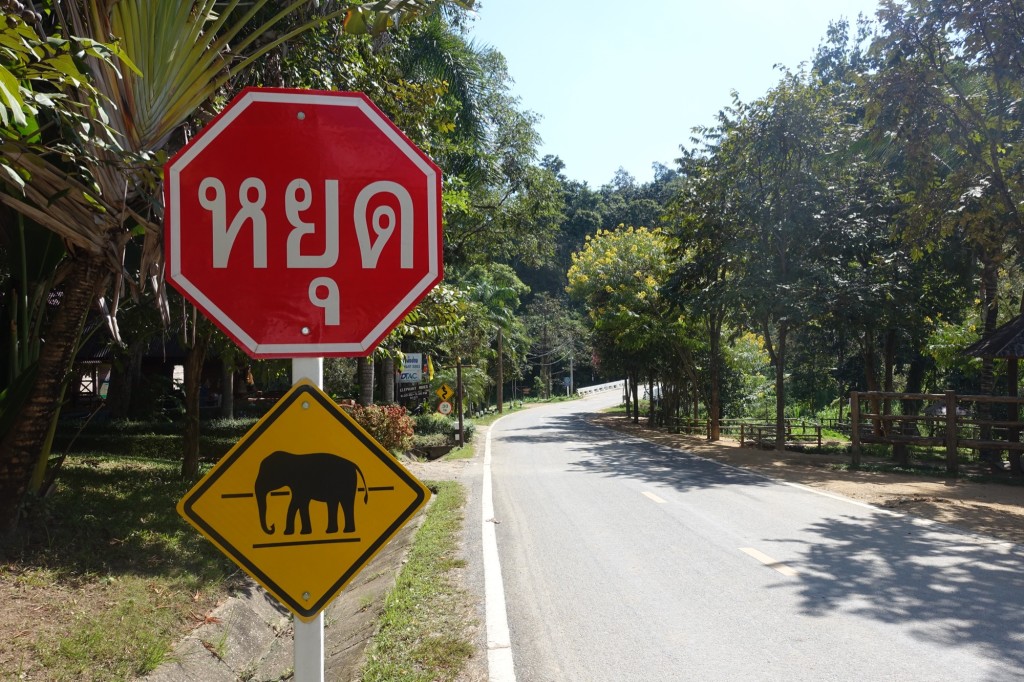 Afterwards we had been told that there should be a huge mountain in our way – in reality it wasn't that bad and soon we were in Lamphung and contacted Leo. Leo had read about our trip on derStandard.at and had invited us through email to visit him. So we had a chance to see how some Thai people are living, also we got to know his funny family, and then he invited us for dinner. Thanks again, Leo, it was very entertaining, we were pleased to meet you! 🙂