First brisk steps in Thailand
Enterint Thailand was easy and quick as well. As soon as we had filled in our form we were officially in Thailand. Just a few kilometers to go to our guesthouse where we had a little snack (baguette!). Afterwards we cycled to the Buddha park (or Salakaewkoo): a park full of bizarre statues which can reach up to 20 meters.
In the evening we went out for Vietnamese food – yeah, it's weird given the fact that it was our first day in Thailand. But it was said to be the best restaurant in town and we were not disappointed. 😉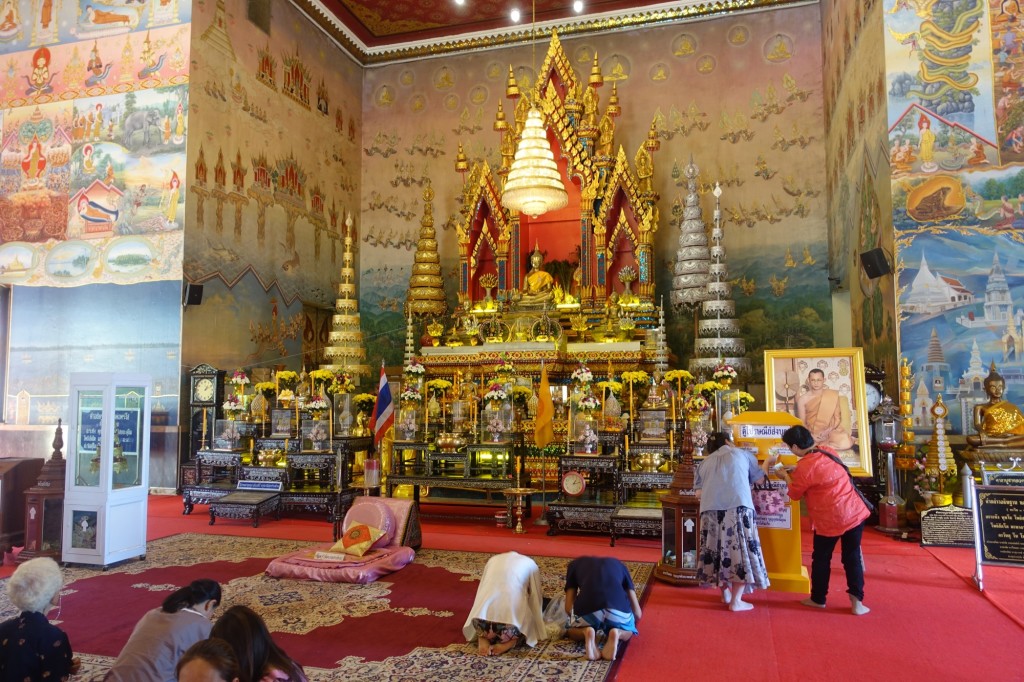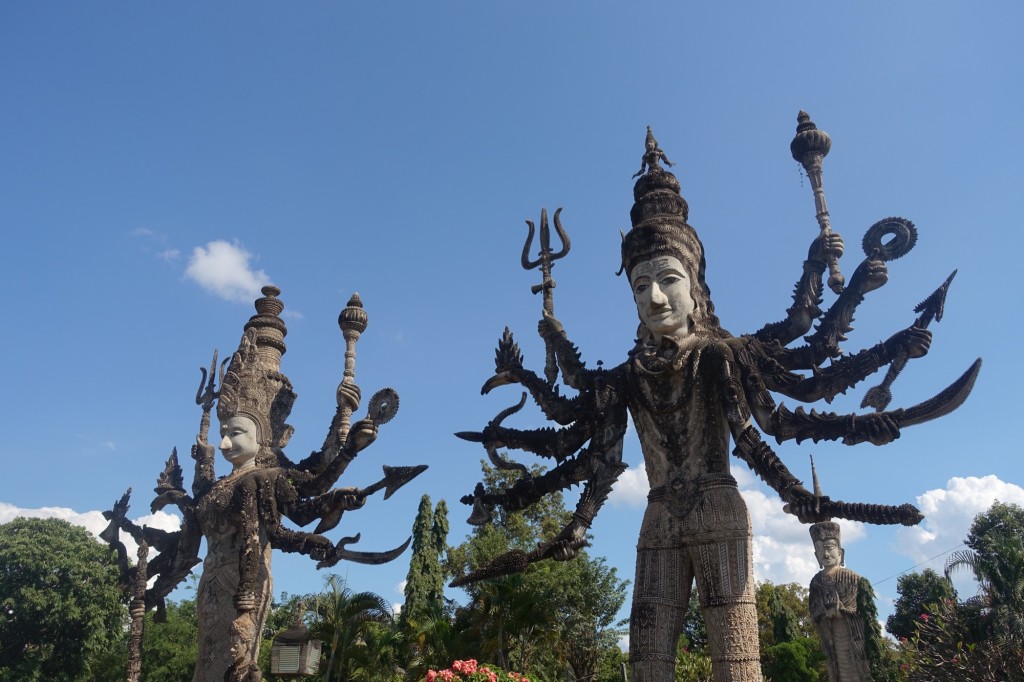 The next morning we started at 06:30 as we wanted to cycle about 140 km. At the beginning the road was completely flat, mostly along the Mekong river, until some hills came our way. All in all it was very nice to cycle there and also quite quick, so we already arrived at 05:30 in the afternoon in Pak Chom, our destination for that day. We got the first bungalow we saw as we were pretty tired after more than 145 km (our new record!). Unfortunately, our search for dinner wasn't as successful, so we had to put up with self made sandwiches with a weird chicken spread (it tasted sweet?!) and sausage.
The next morning started a bit tough as our legs were tired and empty from the day before. After about 10 km that was gone and we were again rather motivated as we only had to cycle about 95 km that day. 😀 Already prior to our first break in Chian Khan we had cycled more than the half and the rest was easy to handle too, although the heat and the hills were quite fatiguing.
In Loei we got a room in the best rated guesthouse: a (especially compared to other) very clean room with all you could need for 7 EUR – that's okay with us! 🙂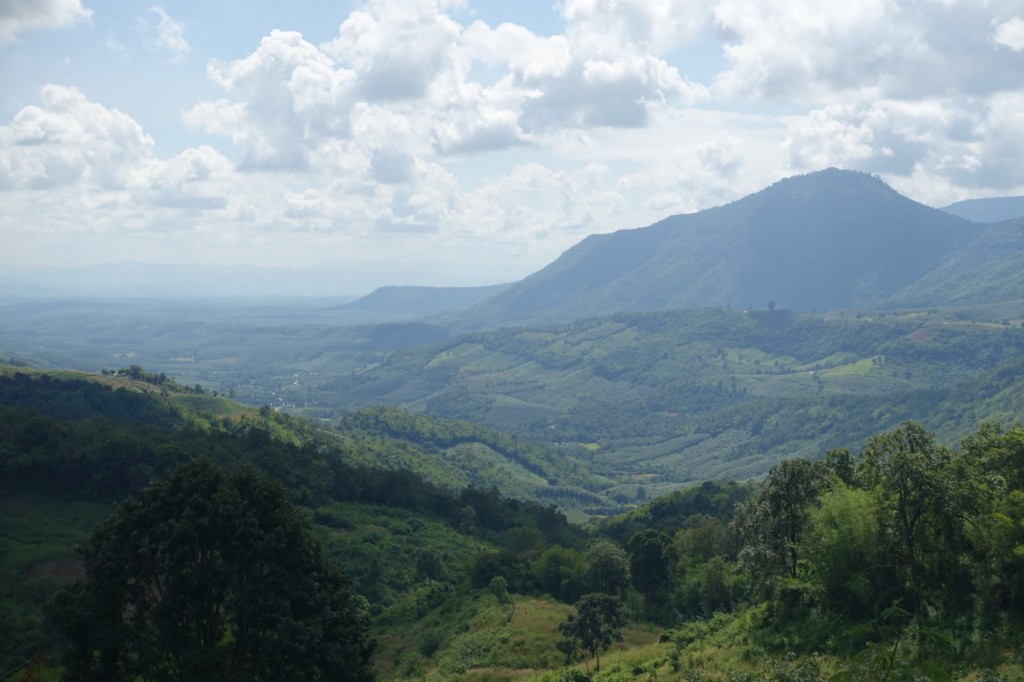 In the evening we went to the local food street where we had some delicious food. And finally we could try a dessert made of rice jelly which also was very tasty – a bit like apple strudel.
After a recreational night we proceeded to Dan Sai which was only 92 km. In a bicycle shop Stefan bought himself a new cap as his old one is already a bit disgusting. An accomodation was quickly found, even though it wasn't that great. It somehow is a bit frustrating to find a nice and clean room for 250 Baht on one night and to have to put up with a disgusting romm for 400 Baht the other night…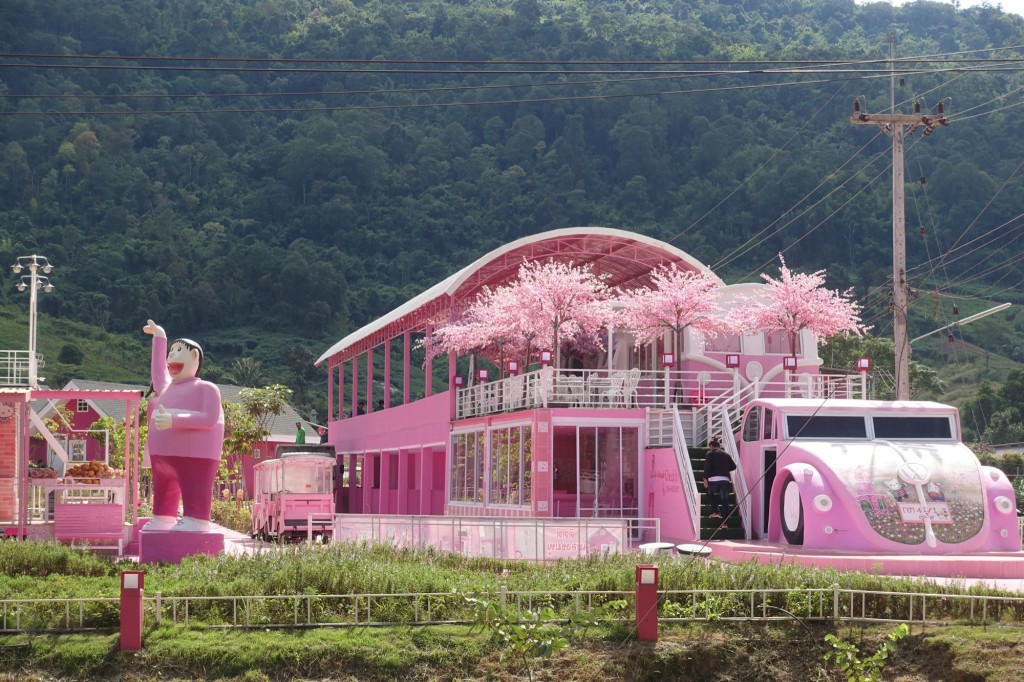 Also the night market in Dan Sai hadn't much to offer, but corn dogs, rice and some vegetables were just fine. Afterwards we had to get some beers as we had something to celebrate: six months ago we left Austria and started our trip, unbelieveable! Also we had reached 7.000 km that day.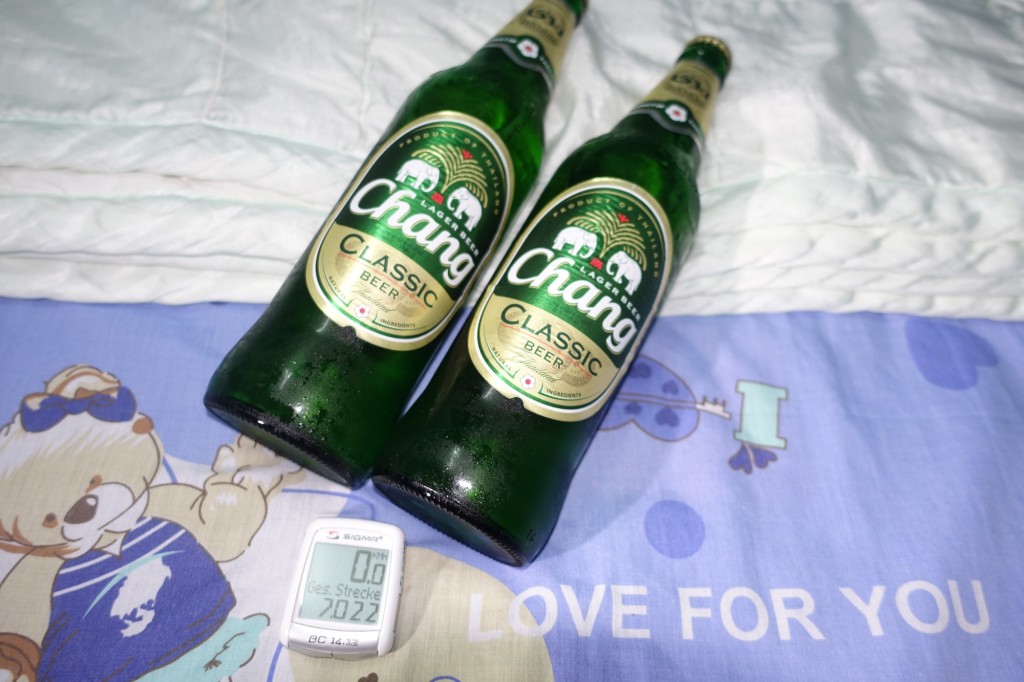 On the next morning we started quite late as we had only 50 km to cycle. Those were quickly over and already at noon we found ourselves in a pretty bungalow right before Nakhon Thai. But instead of finally working on our blog again, we just fell asleep… For dinner we had some fried chicken with sticky rice – of course on the night market. And then we had to go to bed early as the next day could take a bit longer.