From Moscow with love ;-)
After one day break in Voronezh we jumped on our train to Moscow. We had booked a normal coach seat – it reminded us a bit of our train ride from Vienna to Innsbruck: About the same length and the Russian and the ÖBB train looked quite similar. After about seven hours and 200 pages in Tolstoi's "War and peace" we arrived in Moscow. After having had one month to get used to the Cyrillic letters it was pretty easy for us to find our way in the big city. And although it was raining a bit our first impression was rather positive – at least within the ring metro Moscow seems to be quite a clean and lovely city.
However, prior to our stay Alexandra had some concerns as many people said things like: "No, don't go to Moscow, it's sooo dirty! It's not beautiful at all and the people aren't friendly. Sankt Petersburg is much more beautiful!" But Alexandra had been in Sankt Petersburg in 2011 and wasn't that fond of it. Back then it was pretty dirty and wild, and although there had been some wonderful architecture quite a bit of it looked really decayed. However, the last years seem to have been good for both cities as everybody said that Sankt Petersburg is at least just as clean as Moscow is now.
Anyways, we really liked and enjoyed Moscow with its chic inhabitants, all its restaurants and cafes, the beautiful houses and churches, palaces and parks. Alexandra felt just like a figur in "War and peace" (before the French invaded). 😀 And as our hostel was quite central we walked nearly all the time which was a nice change after all the cycling. Our buttocks want to say thank you for that! 😉
Also on our first night we had to celebrate our two months of being on our journey! Wow, time passed so quickly, as well as the kilometers.
We also participated on a free walking tour as we didn't want to read up on everything ourselves. Even though the tour wasn't particularly informative, we got to know two other cyclists there! Stefan and Magdalena cycled from Bavaria via the Baltic States to Sankt Petersburg and from there they also took the train to Moscow. Clearly we had to exchange our experiences and were pretty amused about our in some regards similar thoughts about our way of travelling. We really had a lot to talk about, so we didn't even mind waiting in line in front Lenin's mausoleum. And we saw Lenin's embalmed body, looking like he just died some days ago, although he died 1924!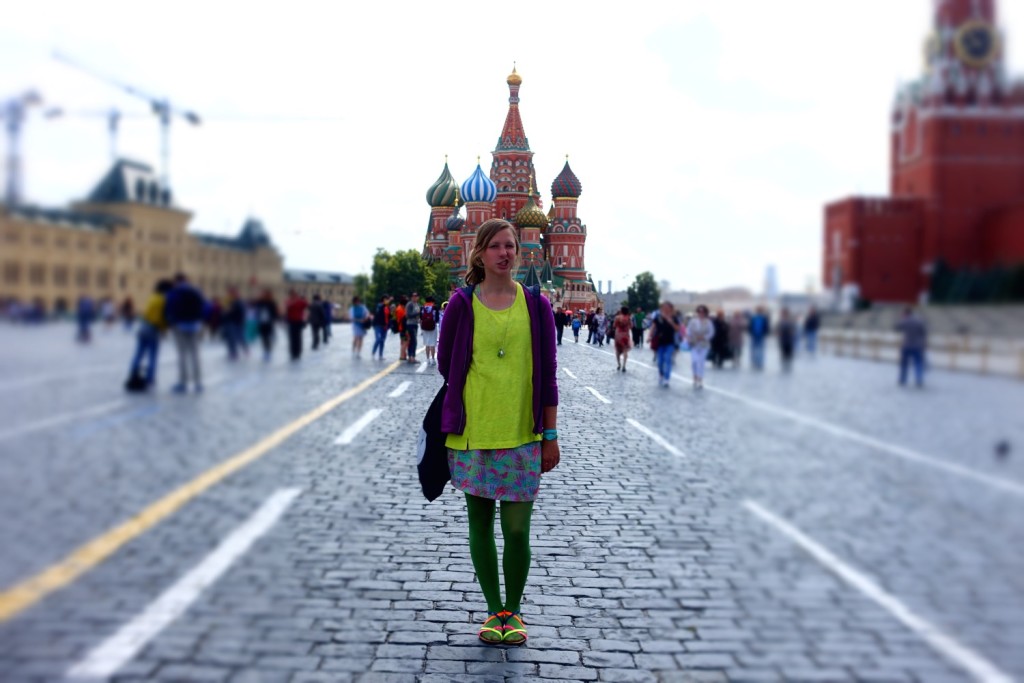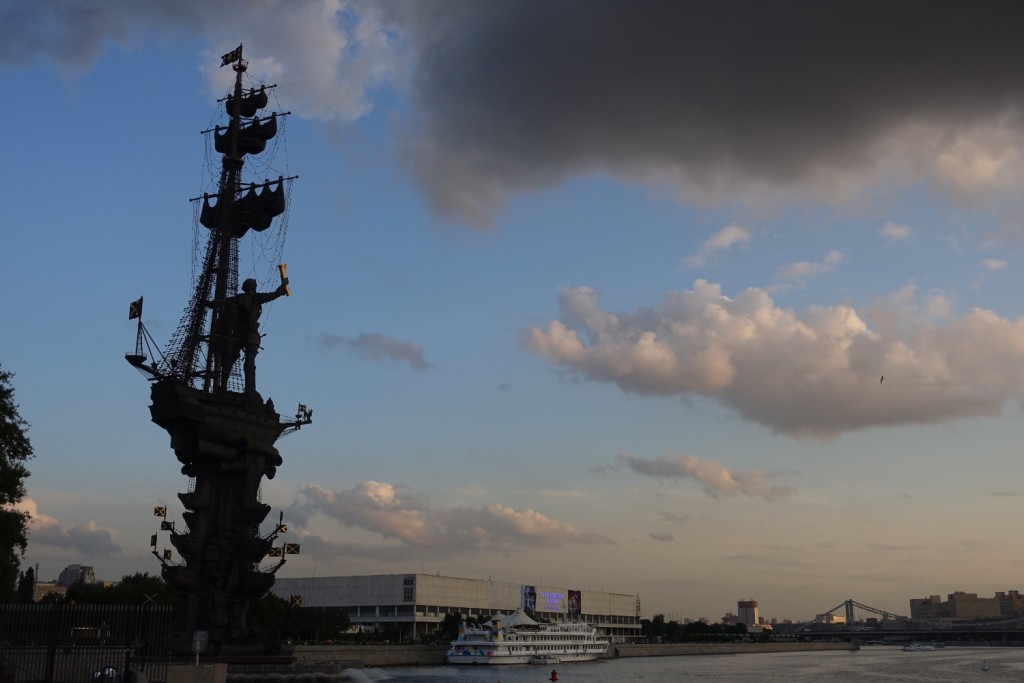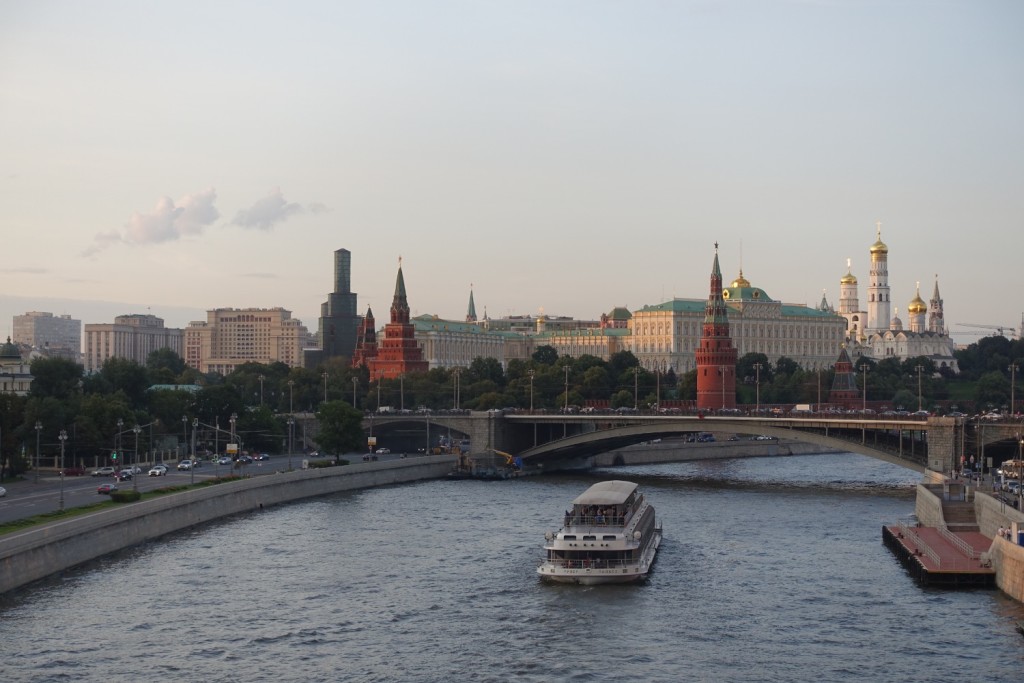 After a few days we all had to leave Moscow, but of course we exchanged some contact details and who knows, maybe we will meet again! Bavaria and Vienna are not too far away from each other. 😉
While Stefan and Magdalena went on towards Siberia, we had to go back to awesome Voronezh where our bikes were still waiting on us. Unbelieveably, the hostel employee Maria picked us up by car from the distant train station. What this women has done for really is amazing! Unfortunately, we didn't know how to express our gratitude properly, so we bought her the biggest Merci we found in the local supermarket. 😀 She and her husband Alexandr seemed to be happy about it anyways, even though the two professional dancers didn't do a jig for us. 😉