On well-known paths
The next morning we started early and with tail wind we could proceed quickly. At lunch we had already cycled more than 60 km! In the afternoon it was the same which is why we spontaneously decided to cycle to Melk. As we couldn't find a host for that night and had already caught a cold, we got ourselves a hotel room.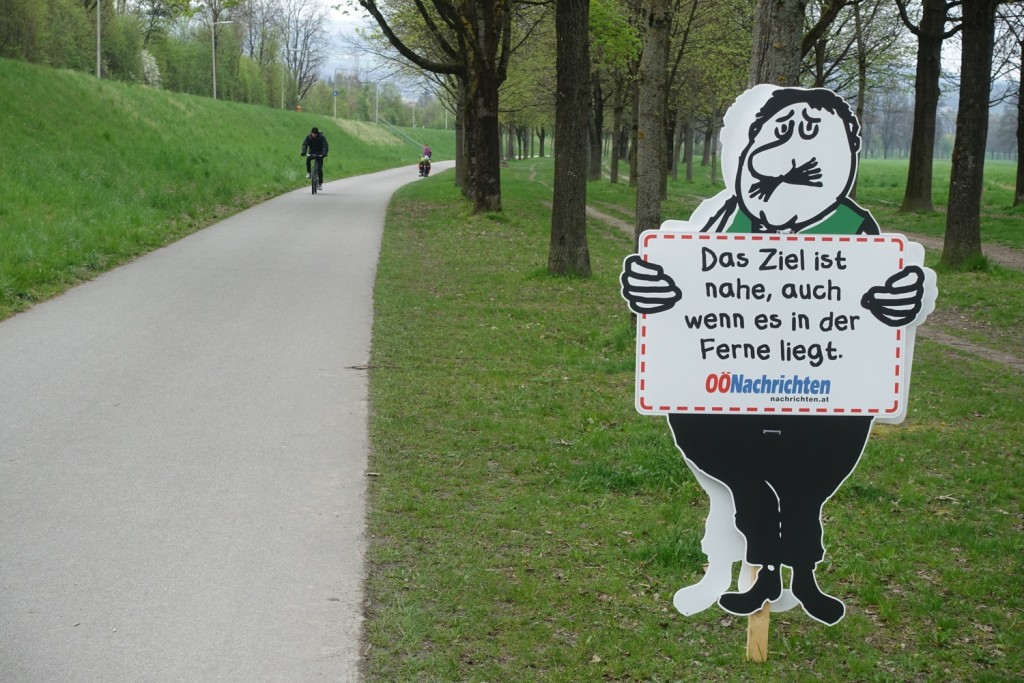 For the next day we had planned to already cycle to Vienna, if possible. It should be raining the next day and we wanted to avoid cycling in rain again. The weather was brilliant but, unfortunately, there was again head wind. Nevertheless, it was really nice to cycle on familiar paths and hear people speaking "Lower-Austrian" again. 😉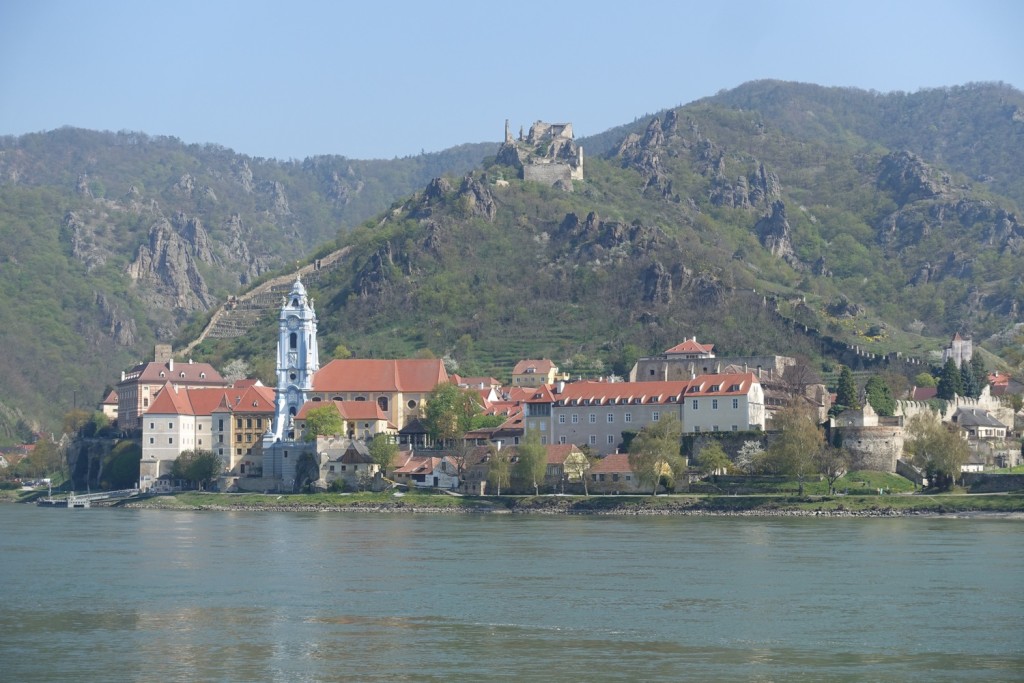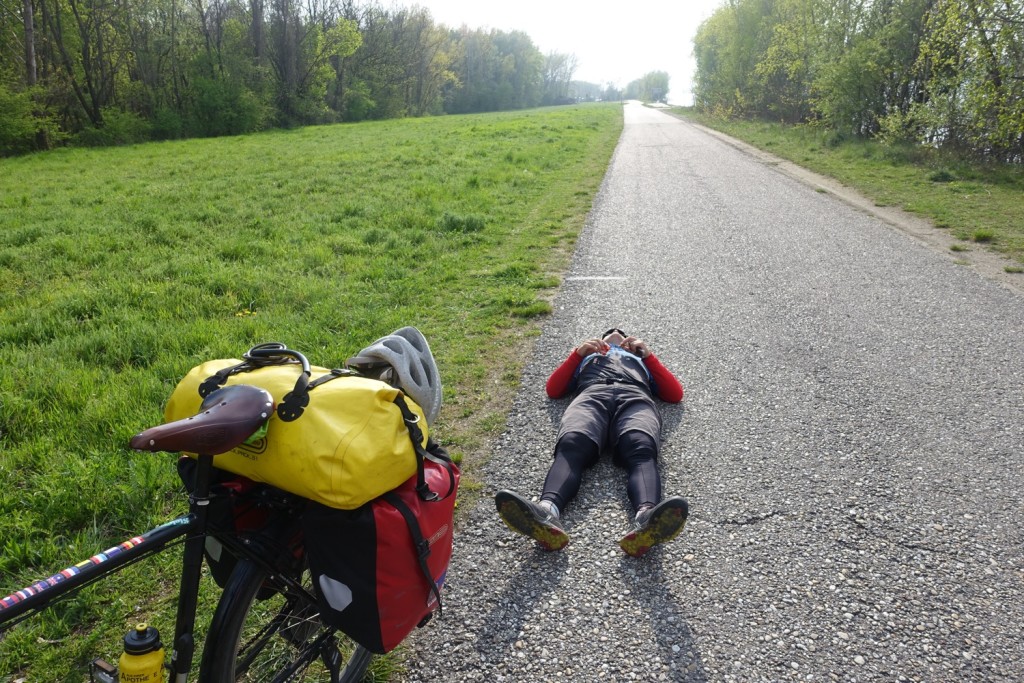 Bravely we fought to get to Vienna and finally, after 121 km we arrived at the place of the PFAU members Claus and Karo (and cute Luzia) who welcomed us cordially. We had a real good night's sleep after a delicious dinner and the nice reunion. 🙂 Thank you again! (And once again we forgot to take a photograph… 🙁 )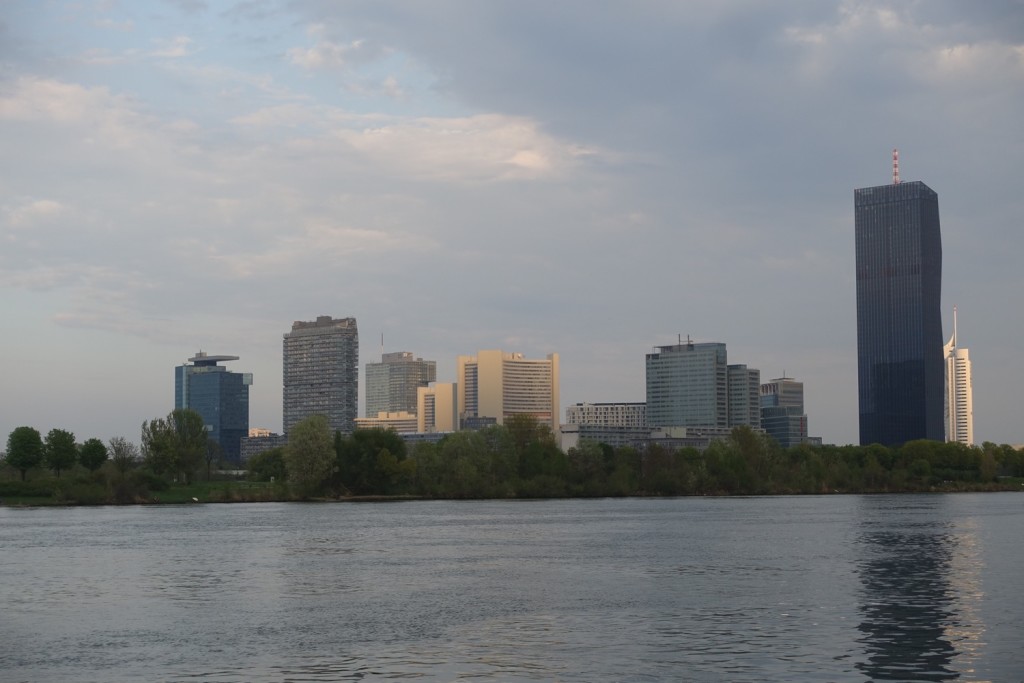 The next morning we visited a few people and had to do some organisational stuff. In the evening we also went to the Styrian festival at Rathausplatz where we had a reunion with some of our friends and had real good fun.