Off to Minsk!
After leaving Vital and Nesvizh it should be our last night prior to our one week break in Minsk. Until then we wanted to cycle as far as possible, so that we could arrive at our place in Minsk quite early. That was pretty easy given the facts that the road was conveniently hilly and the tailwind was pushing us for the first 60 km. 🙂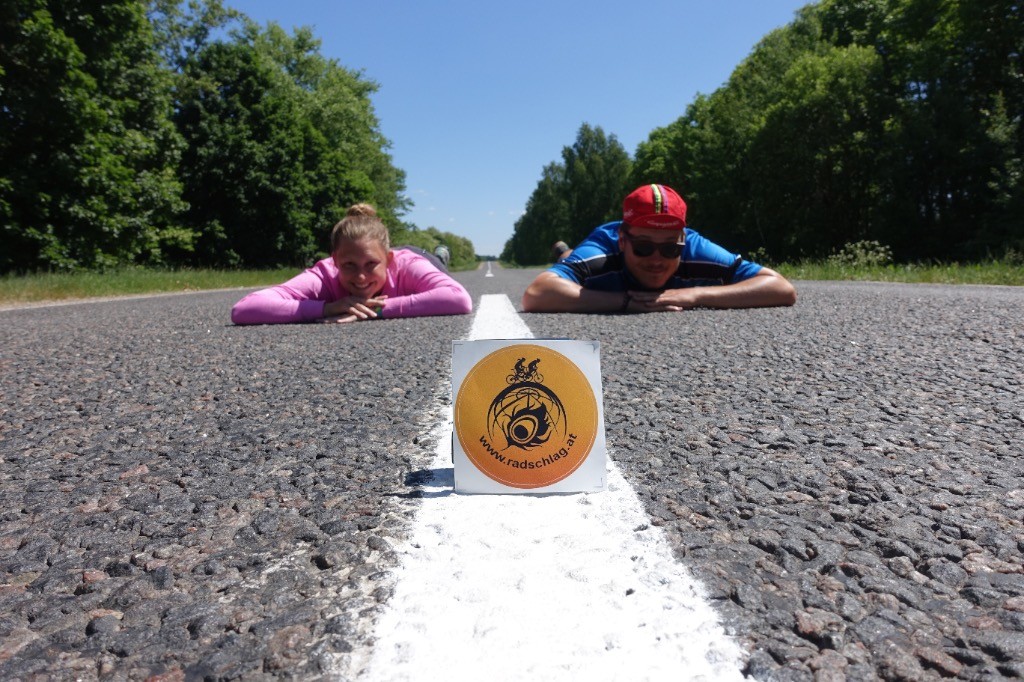 After that we came to some kind of highway which was under construction why there was a lot of traffic and little room for us. So we switched to the already finished but not yet opened road next to it where Alexandra could make some gymnastic exercise. 😉
In good mood and with excellent music in our ears we cycled until about 40 km prior to Minsk where we found a perfect place to camp: directly next to a forrest but already on a spacious meadow. Here nobody and nothing could disturb our calm night.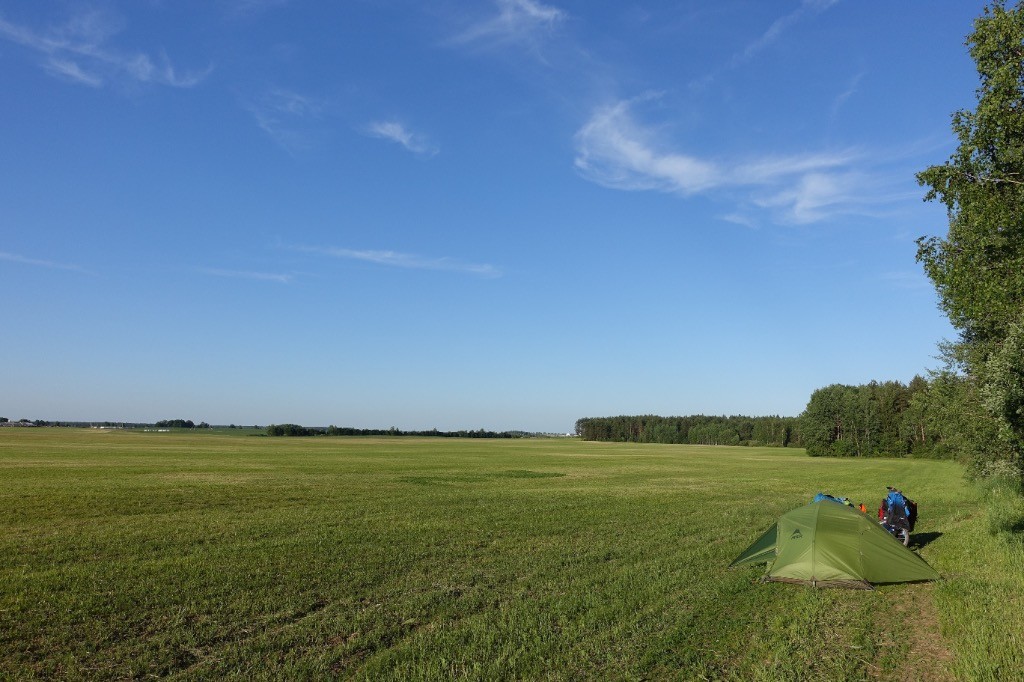 The next morning after breakfast at a nearby gas station we headed to Minsk where an unexpensive flat via Airbnb was waiting for us. It was in a very great place: we didn't have to cycle too far into the city, there are direct busses for 0,40 EUR into the city center of Minsk and there are loads of super and hyper markets nearby. That means, of course, that we had lots of food during this week!
Also we have been to the center a couple of times and were strolling around a bit. We seem to have seen the most important things here, however we were not really captivated by Minsk. Nevertheless, we are glad to have seen the capital of Belarus and finally a big city again. 😉